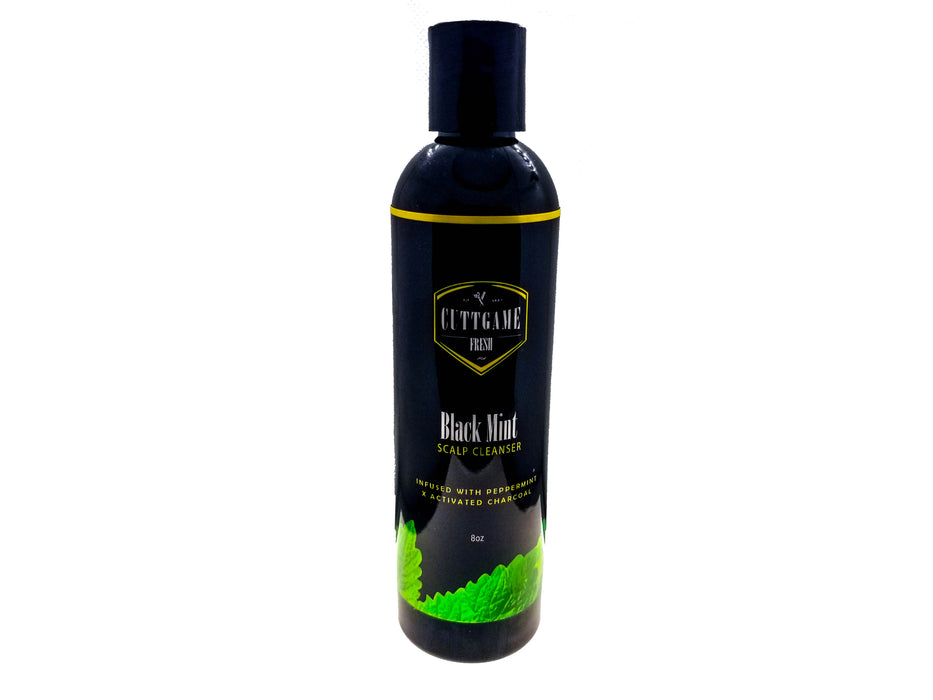 Black Mint Scalp Cleanser(shampoo)
This scalp cleansing shampoo is infused with peppermint and activated charcoal formulated to invigorate,cleanse, detoxify and rejuvenate the scalp, hair shaft and follicles and is the first step to optimizing overall hair health. Best when used in conjunction w/ our moisture rich deep conditioner followed by our famous L.O.P. All natural product. No parabens or sulfates. 
The results help you achieve maximum performance and absorbance on the most micro molecular level.
Ingredients: organic coconut oil, potassium hydroxide, organic palm kernel oil, organic olive oil, menthe arvensis, organic jojoba oil, menthe piperita, citric acid, tocopherol, vegetable magnesium stearate, bovine gelatin