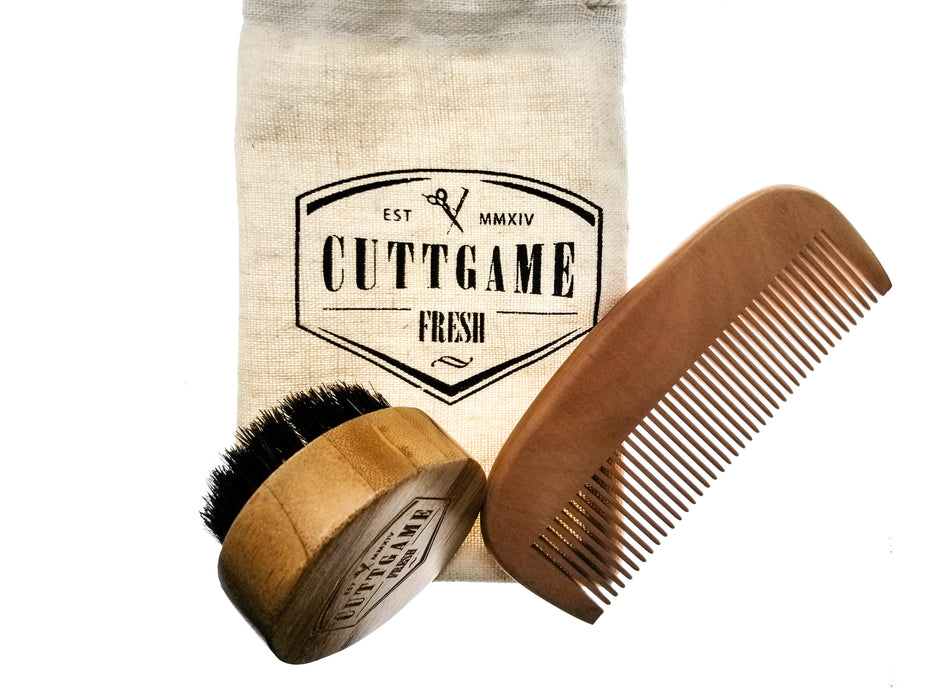 Luxurious Beard Brush + Comb
Comb: this oil infused, anti static pear wood comb is great for the medium size to heavy beard. Minimizes breakage while still untangling the hair distributing oils and allowing for maximum growth.
Brush/Applicator: This brush/applicator is made of pear wood and boar bristles and was specifically formulated to fit our CuttGame Fresh luxurious beard balm and apply to your beard quick and easy ridding beard of all debris. Travel bag included.