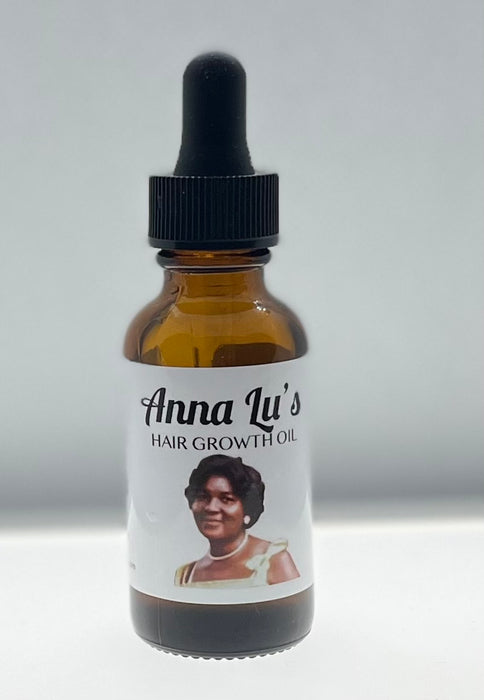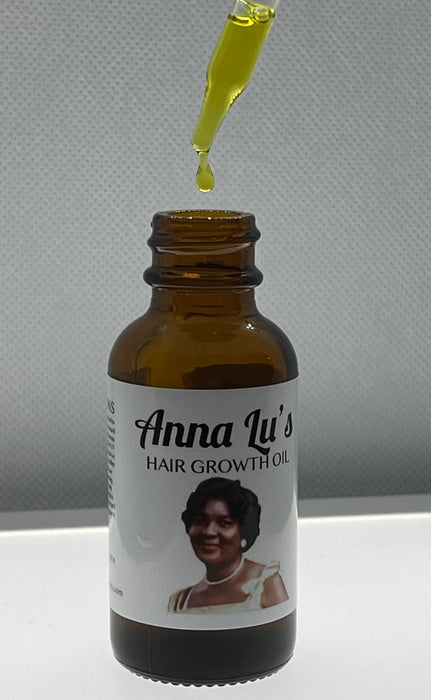 Anna Lu's Hair Growth Oil

DESCRIPTIONS

If you're experiencing thinning hair, don't lose hope. Anna Lu's growth is an effective, all-natural solution formulated to combat thinning and encourage new growth. This lightweight oil blend works by increasing blood flow to your scalp to allow hair follicles to regenerate. Regenerate  your hair, your look, and your confidence.
What It's Formulated To Do
• Increase blood flow to the scalp.
• Maintain healthy hair growth.
• Grow strong, healthy hair follicles.
Benefits
• Anti-Inflammatory and antifungal properties that encourage stronger and healthier hair growth.
• It smells great - it has a mild herbal fragrance with peppermint top notes.
• Promote hair growth
• Creates a healthy scalp environment to reduce thinning hair.
Anna Lu Cooper was my grandmother and she always had her home remedies for every ailment or sickness you could name and this happens to be one of many. With 24 of the highest quality, all  natural ingredients infused in this serum, results have been scientifically proven by certified trichologist. All you have to do is use as directed. 
How To Use
Conduct a 24-hour patch test before full scalp application. 
Apply on your scalp once daily for best results, follow with a 1-3 minute scalp massage.
For best results, use for a minimum of 120 days.

Key Ingredients: 
Saw Palmetto, Pumpkin Seed, Rosemary Essential Oil, Stinging Nettle Root

Ingredients:
Pumpkin seed,Fenugreek,Rosemary,Saw palmetto,Jamaican black Castor oil ,Jojoba oil,Amla,Brahmi,Peppermint,Eucalyptus,Hibiscus leaves,Coconut,Sweet almond,Grape seed,Black seed,Olive oil,Clary sage,Henna,Tea tree,Fennel seeds,Curry powder,Stinging nettle root 

Shelf Life 
12 months